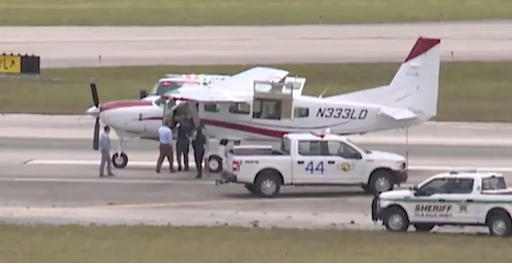 Two significant aviation events…
This month, May 2022, there have been two very different but significant aviation events. One aviation event that started out badly ended up with a good outcome, and the other aviation event that started out as a fun event quickly took a turn for the worse, with one fatality.
ATC controller steps up during aviation event!
First, the good news. On Wednesday, May 11, a single engine turboprop, a Cessna 208 Caravan was successfully landed at Palm Beach Int'l Airport in Florida, KPBI, after the pilot became incapacitated. The Caravan was off-shore Florida, returning from a trip to the Bahamas, when the pilot suddenly became incapacitated. A passenger who was in the right seat, keyed the Push-To-Talk button on the yoke/control wheel, and told ATC,  "I've got a serious situation here. My pilot has gone incoherent. I have no idea how to fly the airplane, but I am maintaining (at) 9,100 (feet)," the passenger told Fort Pierce air traffic control around 11:21 a.m.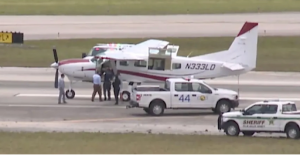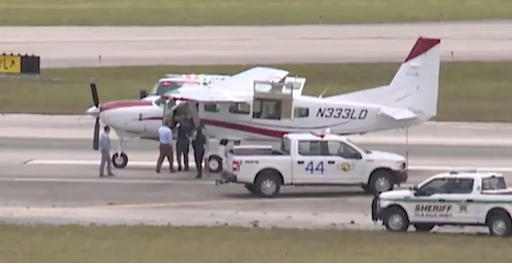 When asked where he was, he replied that he had no idea. Controllers carefully explained to him how to turn and fly North, and then they were able to eventually determine his position on radar. The ATC controllers at the facility also realized that one of their controllers was also a flight instructor. They quickly found him and he immediately jumped into action, explaining to the passenger what to do, miraculously guiding the Cessna to a safe landing on the runway at Palm Beach International, at about 12:37pm. That was just incredible, to be able to land the airplane on the runway like that, for a non-pilot. Kudos to the pilot and instructor who is also an ATC controller! Well done!
High Surface Winds
Then on May 20, another aviation event started out with good intentions, but quickly took a turn for the worst. There was a gathering of pilots at the Wayne Muni./Stan Morris Field, KLCG, in Wayne, Nebraska, a small airport in the northeast Nebraska. Pilots were there for a friendly STOL (short takeoff and landing) competition. It was planned to be a four-day event, complete with sponsors.
However, the weather did not cooperate, as there were high surface winds, and some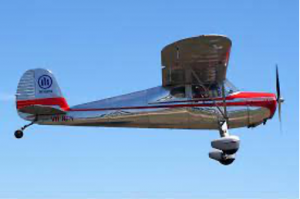 contests were improvised as a result. During the fourth heat of one contest, one pilots' Cessna 140 got low and slow while maneuvering on final approach following another airplane and suddenly rolled inverted (stall/spin?) at about 300', leaving no room to recover. It was suddenly pointed straight down, quickly striking the ground and killing the pilot on impact! OMG!
This was a quite a shock to all who were there. Immediately after this, the STOL event was canceled, and the participants responded appropriately, offering what support and condolences they could to the family of the deceased. They then departed. My condolences, thoughts, and prayers as well, to the family of the deceased pilot, Tom Dafoe. He owned the Cessna 140 he was flying. An investigation into this accident will be taking place.
What a contrast. Sometimes things go this way. Aviation can be terribly unforgiving at times, even to experienced pilots. It happens. There are always lessons to be learned.
What about you? How's your flying? If you'd like to review anything, any maneuvers, or review any subject matter, please let me know. We can arrange a time and place or do it virtually via Zoom. I'm flexible.
Fly safely,
John
https://johnmahanycfi.com/wp-content/uploads/2022/05/AviationEvent1.png
264
512
John Mahany
https://johnmahanycfi.com/wp-content/uploads/2015/07/JMALogo_6-300x147.png
John Mahany
2022-05-27 14:20:20
2022-05-27 16:03:55
Two significant aviation events…