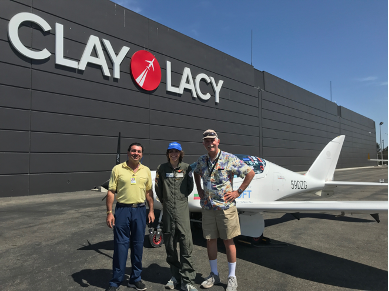 "Round-the-World" solo pilot visits the OC
Meeting A Young Record-Setter
Belgian Pilot Mack Rutherford, 17, recently completed his RTW, record-setting 'Round-the-World' flight in his European built Shark, a single-engine high-performance ultra-light aircraft, with a cruise speed of nearly 300KM/hr, which is about 186 mph!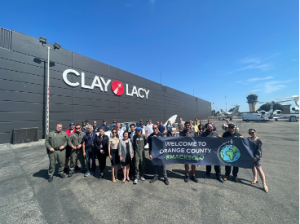 Mack left Sofia, Bulgaria, on his world-record solo attempt months ago on March 23, and arrived back in Sofia, Bulgaria, again on August 24, 2022. What a journey!
In 141 days, he landed in 52 countries, on 5 continents. Just Incredible. And he's only 17! Two years ago, his sister, Zara, did the same thing, flying an ultra-light aircraft around the world, setting records in the process. Both parents are also pilots. Cheers to Mack Rutherford! What's next for this young man?
I had the pleasure of meeting him in August. Here are two pictures taken on the ramp at John Wayne Airport when he stopped at KSNA for fuel and lunch at Clay Lacy Aviation.
Congratulations, Mack!
https://johnmahanycfi.com/wp-content/uploads/2022/09/MackRutherford.png
291
389
John Mahany
https://johnmahanycfi.com/wp-content/uploads/2015/07/JMALogo_6-300x147.png
John Mahany
2022-09-02 12:54:22
2022-09-07 15:54:53
"Round-the-World" solo pilot visits the OC